InfinCE Phone System has a built-in dialer that allows you to make or receive calls, right from the dashboard. Similar to the keypad dialers you have in your smartphone, the InfinCE Phone System dialer also comes with basic call management features like accepting or rejecting incoming calls via simple actions.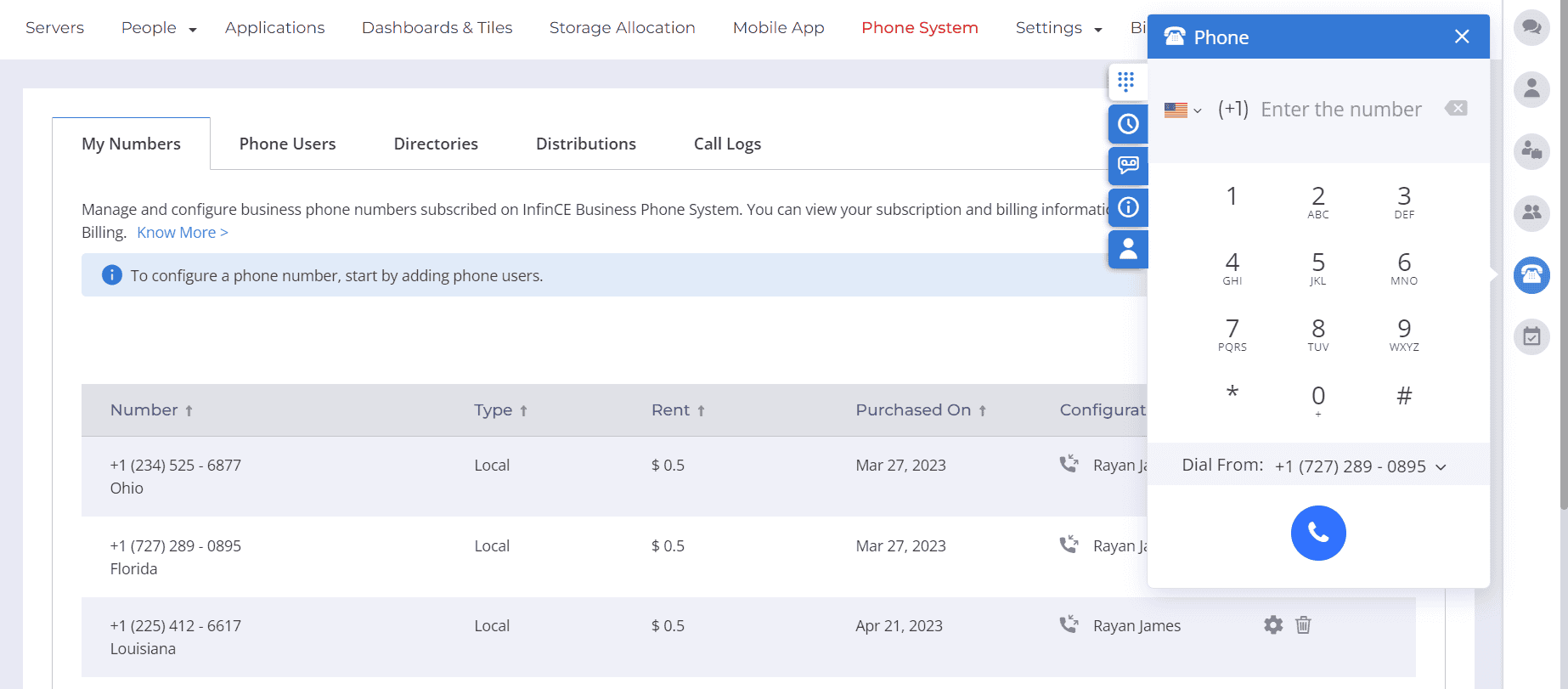 To use the dialer, navigate the right section of the dashboard and click on the telephone icon.
Select the country/region that you wish to call, from the drop-down button to the left of the number field.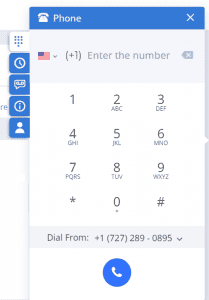 Enter the phone number on the keypad.
If your extension is mapped to multiple phone numbers, you can click on the Dial From drop-down to select the number that you would like to call from. Click the Call icon to initiate the call.
Besides, InfinCE Phone System dialer also features call logs that give details about all inbound and outbound calls that you have made from the system.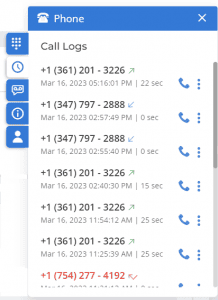 You can also access the call logs by clicking on the clock icon on top of the dialer.
Clicking on the Info tab shows details of your assigned extension and mapped phone numbers.