An Enterprise App
The InfinCE mobile app gives you access to most of the features of your virtual desktop, formatted for the smaller screen of your smart phone. You can view all your Dashboards, contact everyone in your organization, chat or video call with colleagues, access your Business Applications and attend online meetings.
InfinCE Mobile Apps are not available on the Playstore/Appstore for download, as it is an Enterprise specific App that pulls data stored in your own secure, private server. It is themed and branded with your company identity and hence is not published on Playstore/App store.
How to download the InfinCE Mobile App (your Workplace App) on Android Phone
Step 1: Log in to your InfinCE Web application. Then, navigate to the "Download App" tab within "My Profile" page.  Using your mobile phone, scan the QR code provided for Android devices. This would lead you to the associated page for initiating the process.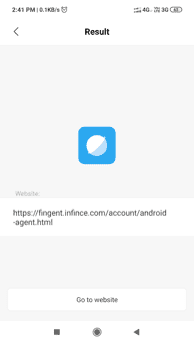 Step 2: Tap on the "Click to Download" button to initiate the download of the installation file. While the download is in progress, you should be able to see the progress on the notifications bar.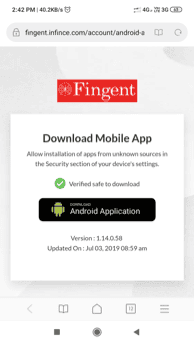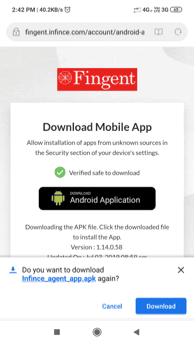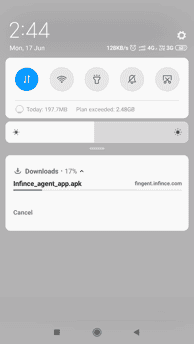 Step 3: Once the download is complete, the installation file (Infince_agent_app.apk) should be present in the Downloads Folder.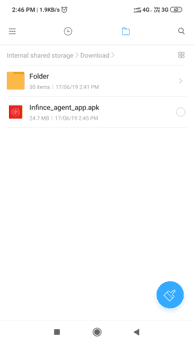 Step 4: Click on this file to start the installation of your InfinCE Workplace App. Before the installation, you may need to enable/allow installation of apps from unknown sources from the Security section in your device's settings (this is required since the App is hosted outside Playstore).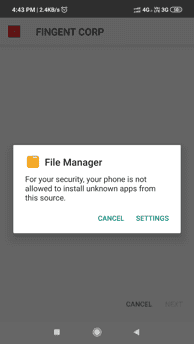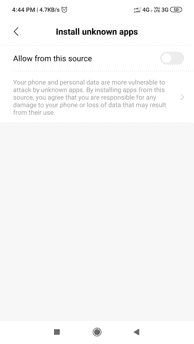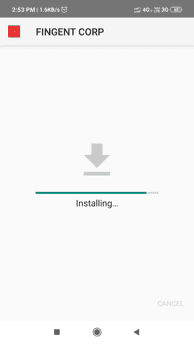 Step 5: Once the installation is complete, you will be directed to the InfinCE login page where you can provide your credentials (same as web login) to sign-in to the App.