Group Folders on InfinCE allow Organizational Units/Teams to have shared folders accessible to all group members. Group Folders use the storage quota available at the organizational level and do not use up individual storage allocation.
Creating new group folders
Only users with the 'Manage Group Folders' privilege can set up Group Folders.
Go to the 'Administration' menu and click the 'Storage Allocation' tab.
In the 'Group Folders' tab, click on the 'Add Group Folder' icon to add a new group folder.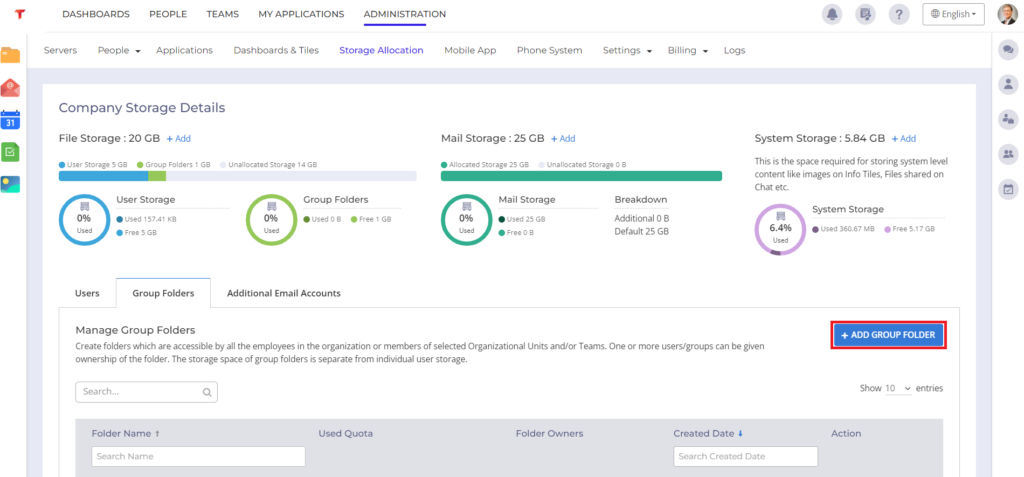 Provide the folder name, storage space
Give folder view access (All users/organizational unit/team users) to users who need to view the folder contents.
Provide the Folder Owner permission to all or a subset of the users who have view permission. Folder owners will add/edit/delete the folder contents.
Click on the 'Submit' button.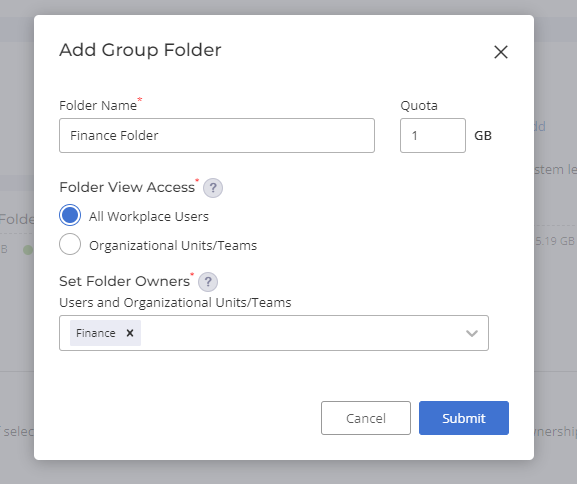 Editing a group folder
All the group folders created will be listed in the Administration > Storage Allocation > Group Folders. Click on the 'Edit' icon to edit the created group folder.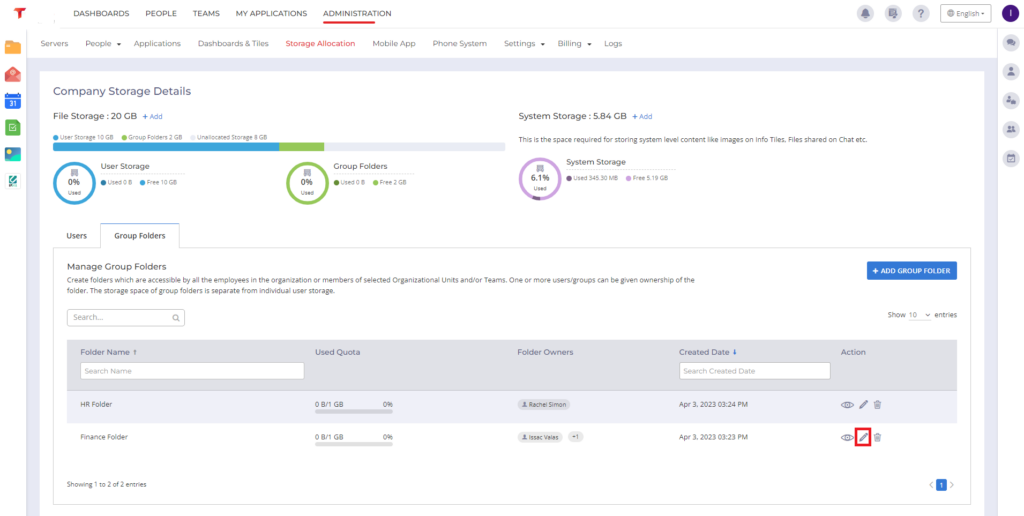 You can make the necessary edits and click on the 'Submit'. Click on the 'Delete' icon to delete the group folder.