In InfinCE Workplace, you may purchase applications multiple times to have separate instances for different business needs and can specify unique names for the new application instances. It is possible for you to create multiple instance for any application (except Open Project and SkillLake). To view all applications, navigate to go to 'Administration' menu and select the 'Applications' tab and click on the 'All Applications' to view all the available applications.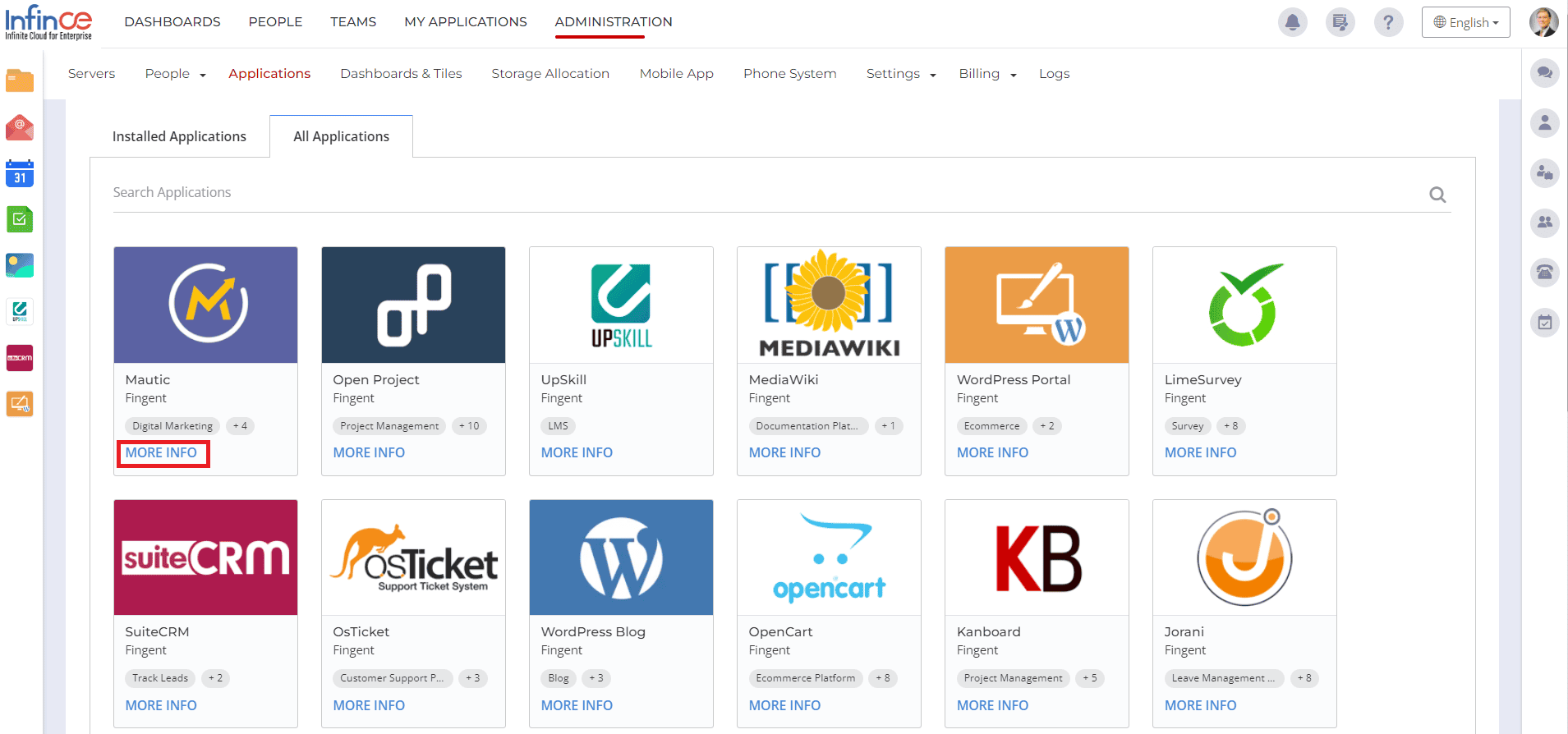 In the All Applications tab, click on the More Info icon of the application to view the application description, features and the instances running for the application.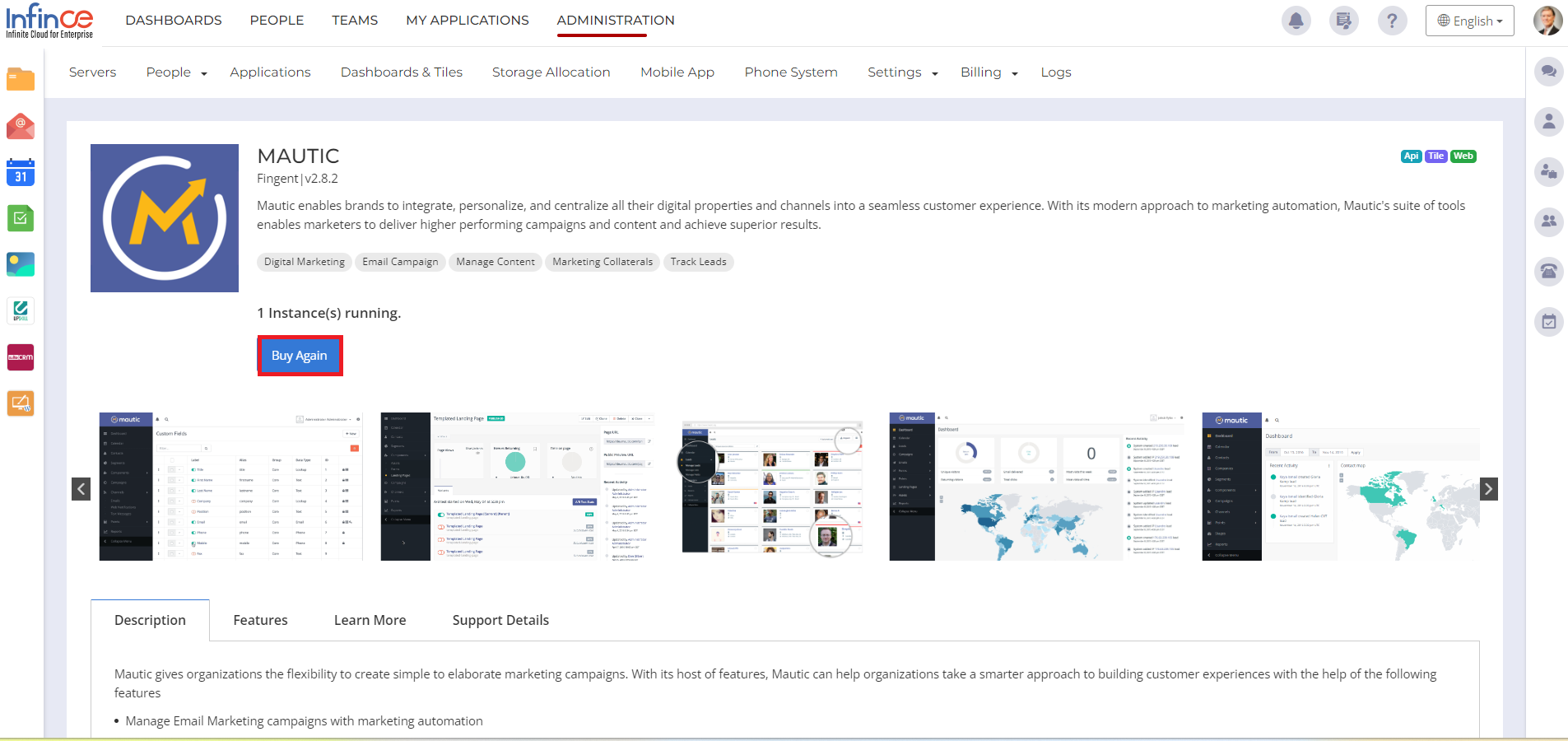 Click on the Buy Again button to buy another instance of the application.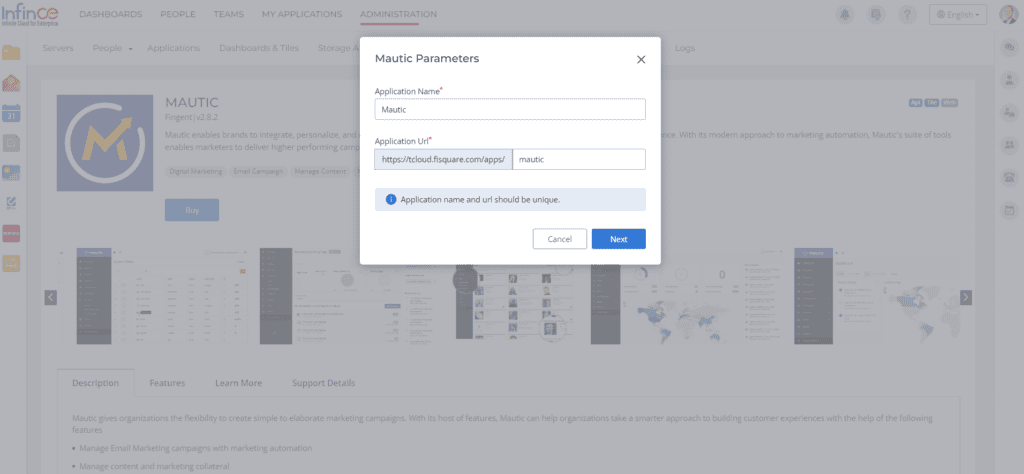 You may edit the application name, url display name and click on the Next button to navigate to the Mautic Plans & Pricing page.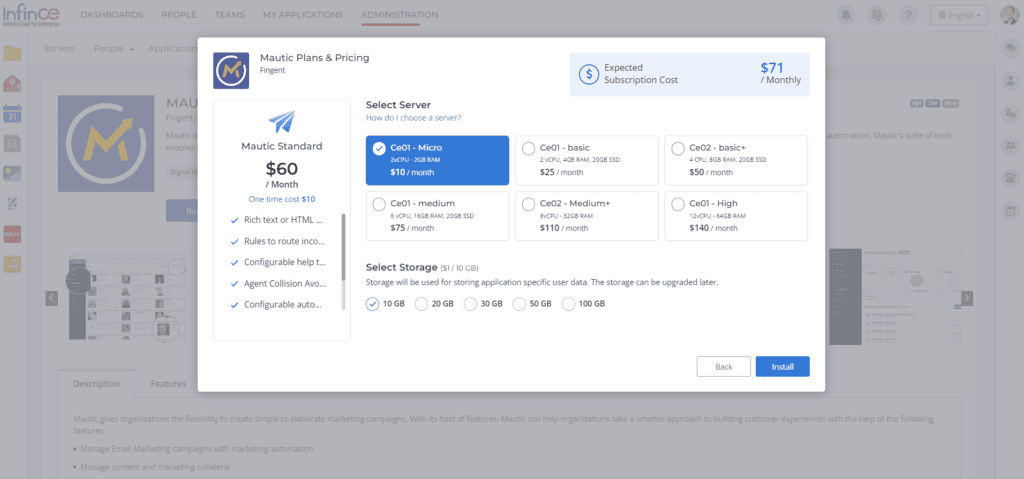 Click on the required plan, storage and click on the Install button to install another instance of the application.