Tracking Invoices
The Invoices tab gives you the summary of the invoices with the latest invoice on the top. Click on Administration > Billing > Invoices to navigate to the "Invoices" tab.

Click on the 'Usage' icon on the right to view the usage summary for which the invoice is generated.

Click on the 'Download' icon to download the invoice.

Account Statement
This tab gives you the list of all the invoices generated and payments done using your account till date.

Payment Settings
This tab lists all the credit cards linked to your InfinCE account. All the payments will get deducted from the card marked as 'Default'.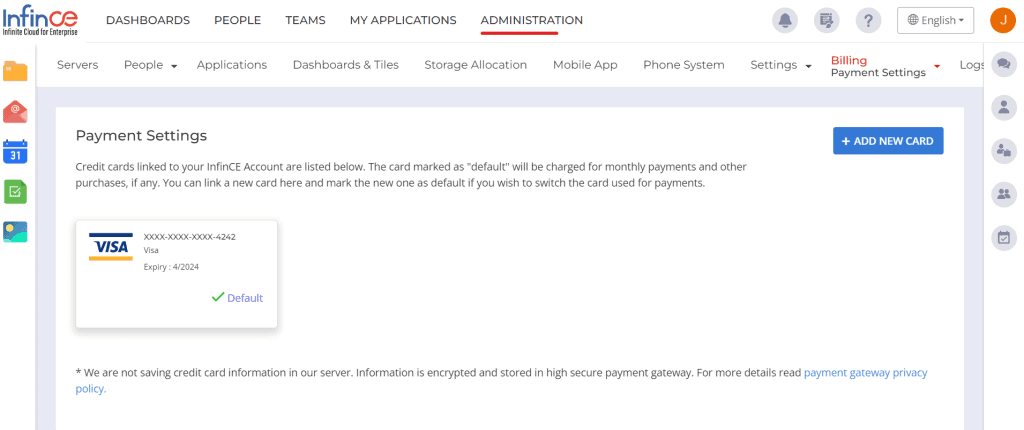 Click on the 'Make Default' button against the card to make another card as default.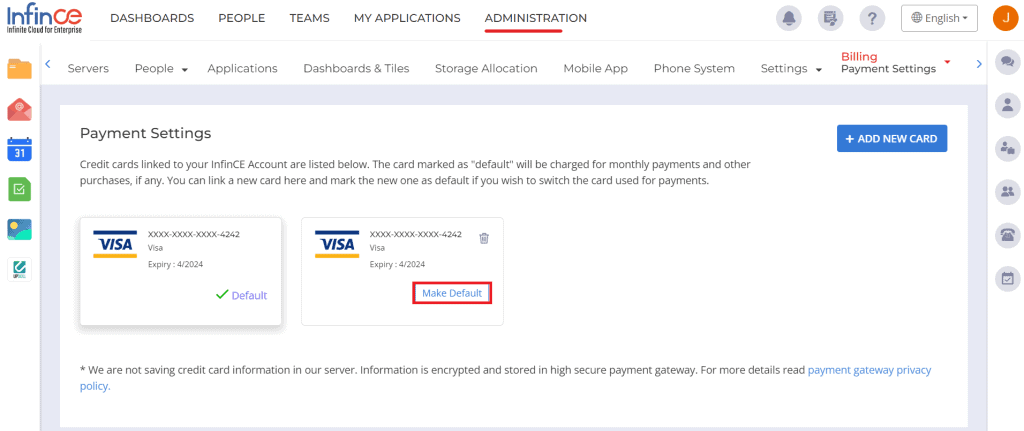 You can add a new credit card to your account by clicking on the 'Add New Card' button and adding the card details in the pop-up.

The credit card details are not saved on our servers but are encrypted and saved on the highly secure payment gateway servers.