Set up a call directory to reach specific or all employees in your organization.

Start by navigating to the Directories tab in the phone system menu and click + Add Directory.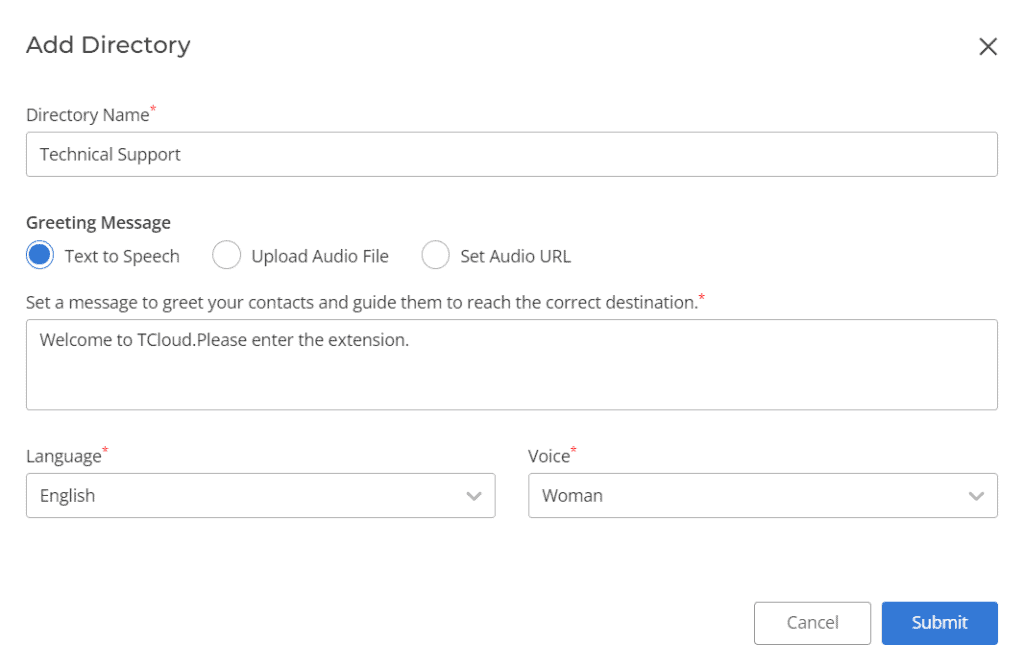 Provide a suitable name for the directory. Provide a message to greet your callers and direct them to their preferred destination. You can achieve this by choosing either of the two options – Text to Speech or Upload Audio File/URL.
Opting for Text to Speech requires you to input the greeting message in the text box, complete with all instructions to guide the caller precisely to their intended recipient.
Once that's done, choose your preferred Language and Voice from the drop-down button below and click Save.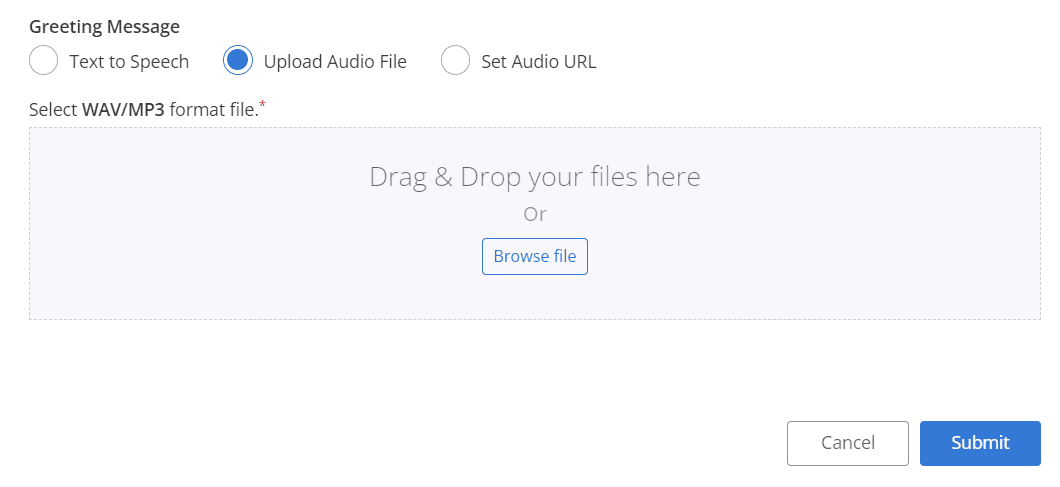 If you have an audio recording of the message or a URL that contains the same, select the Upload Audio File/URL option and upload your audio files or enter your URL in the field below.
You can map users and/or distributions to a Directory.

To map users to the newly created directory, go to the Directories tab and click on Map Users from the "Action" column in directory listing.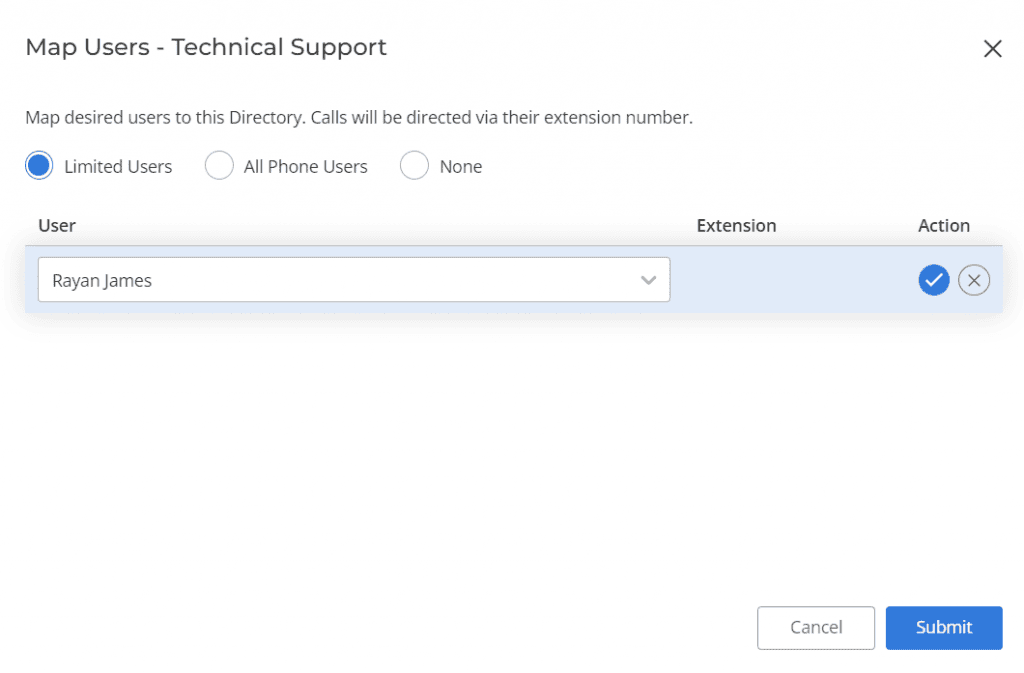 Here, select Limited Users if you wish to selectively include a set of "phone users" into the directory. Select the desired user from the dropdown and confirm.
Going with the All Phone Users option spares your effort as the system will automatically add all users that are assigned extensions to the directory. This option helps you to easily set up the main number for your business. Click Submit.
If you only wish to tag this directory to distributions via IVR (Interactive Voice Response) options, click on the Map Distribution option and choose the desired distribution(s). Learn more about configuring call distributions here.
The created directory will be listed under the Directories tab in the phone system menu. Now, you need to configure the directory with the purchased phone number.
For that, go to the My Numbers tab and click on the Settings icon.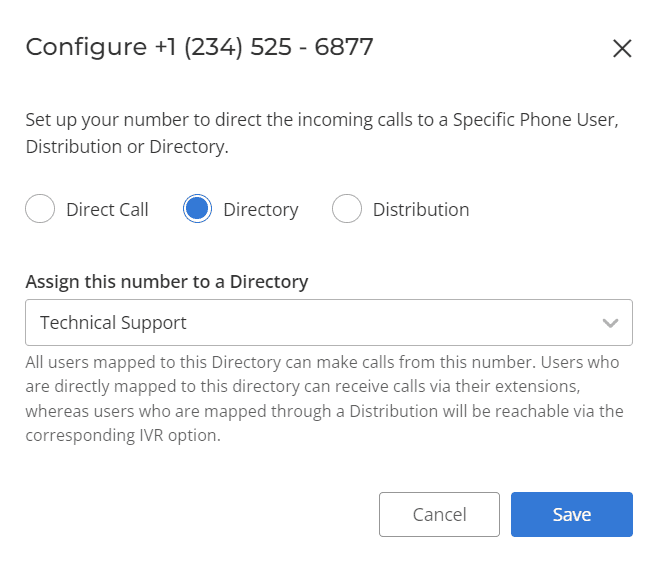 In the configure window, select Directory and in the drop-down, select the directory you have just created to pair it with the phone number. Click Save.